How do you answer that by the way. How do you answer the issue that perhaps we do have bones that are more than six thousand years old, perhaps bones of men that are more than six thousand years old. And, uh - bones of dinosaurs. How do we answer that problem?
Well you've got two choices. Either the bones really are two hundred million years old or that the scientists have got their dating methods wrong.That is actually - I can talk to you more about that later,. But that's entirely possible. And the reason that I say it's entirely possible is because…think about, think about all…er…how many people have ever lived in the history of the world? Well, hundreds of, well hundreds - tens of billions of people I suppose. How many fossils do we have of all those people? Well, a small fraction. A very small fraction. What's the point? The point is, fossils are only ever formed in unusual circumstances. People who nor[mally] who d- die and - uh - get buried, they don't become fossils, they just disintegrate into dust. They only form fossils in unusual circumstances.
One of the basic - um - ideas of - uh - dating is that it's got to be at a steady state. It's er… everything's got to be in equilibrium. You can't have catastrophes and chaoses [sic] occurring. Well those date things we're going to presume that the…the - er - let's say carbon 14 dating. We're going to presume that the amount of carbon 14 in the atmosphere today is the same as it was back then, and if there was a different level of.. level of this isotopic carbon in bones…because of radioactive decay, we're.. we're going to do a calculation and work out how old they are.
Well that assumes that everything has been constant. My point is: fossils are never formed when circumstances are constant. They're always formed in catastrophes. So - er - the very existence of a fossil actually defies the theories which - uh - then are created to date it. [1]
About the only point which comes close to being true is the observation that fossilisation is not a common procedure. Everything else

is incorrect

.
Radiometric Dating - An Overview
| | |
| --- | --- |
| | Age (in billions of years) |
| | |
| | |
| | |
| | |
| | |
| | |
| | |
| | |
| | |
| | |
| | |
| | |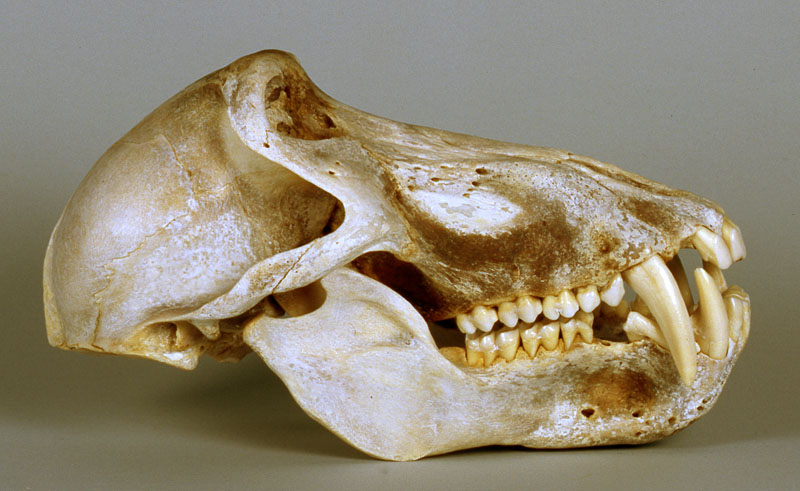 One does not need to be a trained anatomist, medical doctor, or palaeoanthropologist to be able to tell the difference between anatomically modern human skulls, and the skulls of apes or monkeys. Clark simply does not know what he is talking about when he blithely asserts that the anatomically modern human remains shown above could be 'monkeys'.
The human fossil evidence extends well beyond the examples illustrated above. Matt Cartmill and Fred Smith note that we now have an abundance of riches:
Opponents of scientific biology are fond of dismissing that record as a pathetic handful of controversial fragments. If that were so, this book would be a lot shorter. An often-repeated creationist canard insists that all known human fossils would fit on a billiard table. This was probably true in the late 19th century but it has not been true for a hundred years. Known human fossils number in the thousands and represent the remains of hundreds of individuals. They are more numerous and better-studied than the fossils of any comparable vertebrate group, because the intense interest that people have in the bones of their ancestors has driven them to devote far more effort to collecting and studying fossil humans than (say) fossil horses or herring. Having seen most of the major collections of human fossils in the world's museums, we can assure our readers that those collections can no longer be laid out on a billiard table. It would be hard to cram them all into a boxcar. [13]
Human ancestry stretches back well past Adam
The fossil evidence for anatomically modern humans stretches as I have shown stretches back well past 10,000 years with the oldest anatomically modern human fossils being nearly 200,000 years ago. This is not in dispute. Among traditional old earth creationists, the explanation for these human fossils was a pre-Adamic human race that had become extinct, leaving no descendants among contemporary humans. (This view tends to go hand in hand with the gap theory). However, this explanation is untenable for two main reasons.
The first is that there is no evidence anywhere of a recent global catastrophe around years ago that brought the earth into ruin, leaving it ready for a literal six day re-creation. In fact, what archaeology shows us is continuity stretching back well past ten thousand years. The second, and most powerful, is the genetic evidence to which I have already alluded. There is simply not enough time for the observed allelic diversity to arise from two people living several thousand years ago. Geneticist and evangelical Christian Dennis Venema points out:
Studies based on SNP/LD approaches have now estimated ancestral population dynamics for various human groups over time in more detail than is possible with mutation-based estimates. African groups have a higher effective population size (~7,000) than do non-African groups (~3,000) over the last 200,000 years.46 This approach, though based on methods and assumptions independent of previous work, nonetheless continues to support the conclusion that humans, as a species, are descended from an ancestral population of at least several thousand individuals. More importantly, the scalability of this approach reveals that there was no significant change in human population size at the time modern humans appeared in the fossil record (~200,000 years ago), or at the time of significant cultural and religious development at ~50,000 years ago.
Taken individually and collectively, population genomics studies strongly suggest that our lineage has not experienced an extreme population bottleneck in the last nine million years or more (and thus not in any hominid, nor even an australopithecine species), and that any bottlenecks our lineage did experience were a reduction only to a population of several thousand breeding individuals. As such, the hypothesis that humans are genetically derived from a single ancestral pair in the recent past has no support from a genomics perspective, and, indeed, is counter to a large body of evidence. [14]
In other words, the human population size for the last 200,000 years - the earliest date for the appearance of modern humans in the fossil record - has never dropped to as low as two. In other words, Adam was the first person with whom God entered into a covenant relationship, and the first person to sin. However, he was not the sole ancestor of the human race. The genetic and fossil evidence completely rules this out.
Clark concludes, "[s]o there...there are other reasons that you could - other explanations that you could give even for what scientists think they've discovered without fiddling around with what the Bible actually says." Clark of course has not provided a credible explanation. He has completely misrepresented what evolutionary creationists believe. He has distorted their motivations for rejecting literalism and strong concordism. He has demonstrated

little or no knowledge

of the principles of radiometric dating and b

izarrely asserted

that the anatomically modern human fossils could somehow be 'monkey' fossils.
Part five will look at Clark's

response to

the Ralph Lovelock episode in the 1960s.
1. http://www.youtube.com/watch?v=mQF9WRXEsH8#t=410
2. Dalrymple G.B. The Age of the Earth (1992: Stanford University Press) p 86
3. Redrawn from the table in Wiens R "Radiometric Dating: A Christian Perspective" http://www.asa3.org/ASA/resources/wiens.html
4. Dalrymple, p 111-112
5. http://www.talkorigins.org/faqs/woodmorappe-geochronology.html
6. http://www.asa3.org/ASA/resources/wiens.html. Data compiled from Dalrymple (1991)
7. http://gondwanaresearch.com/hp/adam.htm The author - a geologist – has shown that the thermal gradient would have been an impossible 65,000 degrees C per kilometre, well above the melting point of rock.
8. Emery, G.T. "Perturbation of Nuclear Decay Rates". Annual Review of Nuclear Science (ACS Publications) (1972) 22: 165–202
9. Wiens R "Radiometric Dating: A Christian Perspective" http://www.asa3.org/ASA/resources/wiens.html
10. Knödlseder, J., 2000. Constraints on stellar yields and Sne from gamma-ray line observations. New Astronony Reviews 44: 315-320.
11. Prantzos, N., 1999. Gamma-ray line astrophysics and stellar nucleosynthesis: perspectives for INTEGRAL.
12. Perlmutter, S. et al., Discovery of a supernova explosion at half the age of the universe and its cosmological implications. Nature (1998) 391: 51-54.
13. Cartmill, Matt; Smith, Fred H. (2009) The Human Lineage New Jersey, Wiley Publishing p xi